About
University Communications is Penn's central office for University news, media relations, visual identity, and public affairs. We expand and enhance Penn's visibility locally, nationally, and internationally, while promoting and reinforcing Penn's reputation as a world-renowned research university. University Communications tells Penn's story, highlighting the accomplishments of faculty, staff, and students across myriad communications platforms, both traditional and emerging.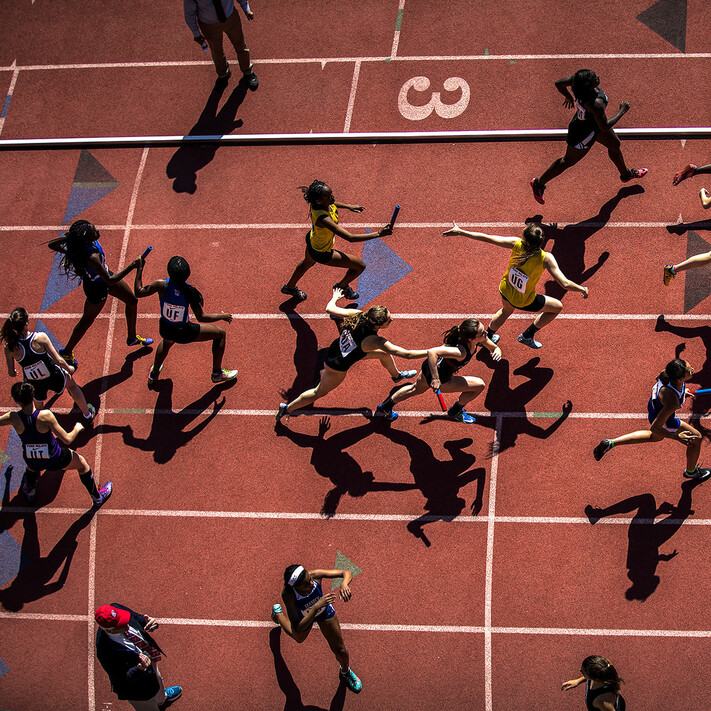 We collaborate across the Penn campus in the following areas:
Penn Today
University Communications publishes Penn Today, Penn's official news site. Our news officers, writers, editors, photographers, and videographers tell the stories of transformative researchers, scholars, and entrepreneurs from across the University's 12 schools. These stories can be delivered directly to your inbox on a daily or weekly basis through Penn Today daily, weekly, and parent newsletters.
 
Strategic Communications
In partnership with the President's Center and the Board of Trustees, we advance Penn's priorities to the campus and beyond. We collaborate with the campus community on important announcements, major campus events and ceremonies, and provide support on institutional communications.
 
Issues Management
We work to provide quick and effective responses in crisis situations involving the University and those affiliated with it. We collaborate with campus partners to provide guidance on responding to the media. We also create and disseminate official statements on behalf of the University.
 
Media Relations
We work with external news media to tell Penn's story and to share the expertise of Penn's world-class faculty. This work includes dissemination of informational material produced at the University as well as providing online, print, and broadcast outlets around the world with access to expertise on a wide array of topics that reflect the scholarship and research of Penn faculty. The media relations staff is also available to assist faculty, staff, and students who have news to share with the media or who are called upon to interact with the media. To effectively interact with journalists and tell the Penn story, we maintain close partnerships with colleagues across campus.
 
Research at Penn
University Communications produces Research at Penn, an annual publication that highlights some of the groundbreaking and innovative research happening across the University's 12 schools. As one of the top research universities in the world, Penn generates important new knowledge in medicine, technology, business, social science, humanities, and beyond, and applies this knowledge to improve the lives of individuals and communities at home and around the globe.
 
Social Media
University Communications oversees Penn's official social media channels. We manage Sprout Social, an enterprise social media management platform, for communicators across Penn's campus who actively engage with audiences on social platforms, and provide strategy and guidance to all campus communicators on best practices for engaging with audiences on social media. With a combined audience of more than 3.1 million followers, we analyze Penn's social media reach, and produce and leverage content that drives engagement with the Penn community. For research, events, news, and stories about Penn, follow and engage with us on the following social media accounts.
Web Design, Development, & Strategy
University Communications provides web design, development, and maintenance for the President's Center and its offices, including upenn.edu, Penn Today, special events and senior administrative websites, and email newsletters. We also maintain Penn's web identity and oversee major redesigns of upenn.edu. Our web strategy team is focused on creative design, accessibility, and analytics in support of Penn's digital platforms.  We also partner with or provide consultation on major school or department web redesigns.
 
Photography & Video
We produce photography and video that support the strategic goals of Penn, with a focus on the President, major events, and innovative faculty, staff, and student stories. We create high-quality, digital content for upenn.edu and Penn Today, and collaborate across the campus to provide guidance on video and photography. We house and maintain high-resolution photos for use in broadcast, print, or online news stories via the University Communications Flickr stream and provide additional photographs, b-roll, and portraits as needed.
 
Design & Branding
We provide creative direction for upenn.edu and Penn Today, ensuring that creative content mirrors our high-quality editorial standards. We serve on the Penn Branding Committee in partnership with The Office of the Secretary and Business Services, helping with brand governance issues, including logo reviews, as well as maintaining the central University branding website and style guide.